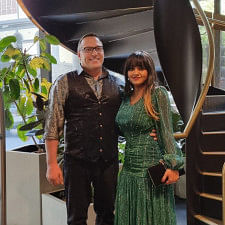 About Me
Congregation

Bayswater North

Work

Business/ Education Cinsultant

Languages

Deutsch,English (US),Español,Français
Hey, I'm Eric & Isabella !!
About Me
Congregation

Bayswater North

Work

Business/ Education Cinsultant

Languages

Deutsch,English (US),Español,Français
I am married and together with my wife we are regular pioneers and we love to travel when we can. We also have a home in Australia and Cuba that brothers and sisters can stay at.
Homes
{{ room.room_type_name }}

·

{{ room.beds }} {{ room.bed_lang }}

{{ room.name }}

{{ room.rooms_price.night }} per night

{{ room.reviews_count }}

{{ room.reviews_count_lang }}
Wish Lists (2)